Diamond Accent Twist Anniversary Band in 10K Rose Gold
Item# 20034103
This diamond accent twist anniversary band is set in 10K white gold. View product details.
Special Offers
FREE SHIPPING with Ship-to-Store
Rated 4.7 out of 5áby 3 reviewers.
Rated 4 out of 5
áby
Diadima
Compliments my engagement ring beautifully
Picked out this beauty as my wedding band. Was looking for something delicate that would compliment but not overshadow my amazing diamondboi engagement ring. This band is perfect for stacking as well- and I plan to pair it with another slim pave diamond band. One band from my fiance, one band from our son. The only issues that we had were terrible customer service. At the time of purchase we also bought my fiances wedding band- as it was special order I was told that the current promotion may not apply on the pickup date, I asked if I would be able to use the $50 coupon that was emailed to me and was told yes. On the day of pickup I was informed coupons don't apply to special orders. Not cool. I was told during my purchase that it included free lifetime sizing. When I then brought it in for sizing, I was charged as that only applied if you bought the warranty package. Contacted customer service via telephone several times and was told the matter would be resolved. That was months ago and they've since stopped returned mine and my fiancÚs calls. Bottom line- love my ring. But will probably never purchase anything from these shady characters again.
May 14, 2016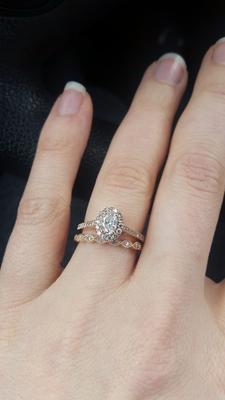 Rated 5 out of 5
áby
xxCommiexx
Anniversary gift
Boyfriend purchased this ring as a 2 year anniversary gift. It's small but rugged and great for everyday wear.
May 15, 2015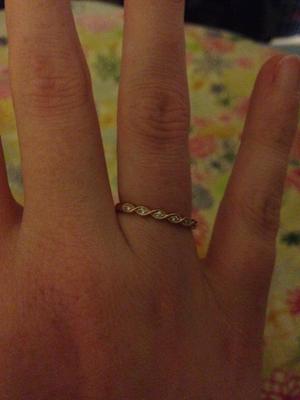 Rated 5 out of 5áby brin It fits beautifully! This band fits beautifully with my rose gold, morganite and diamond engagement ring. I can hardly wait to wear it. November 22, 2014