Skip to Content
Skip to Navigation
About Peoples Jewellers
We believe love is all around us. It happens in everyday moments — and however big or small, that's worth celebrating.
Who We Are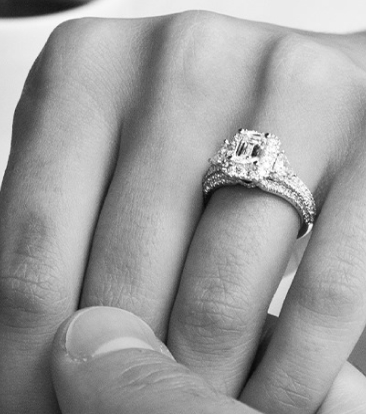 Peoples Jewellers is the largest retailer of fine jewellery in Canada, with over 90 locations from the Maritimes to British Columbia. As a mall-based retailer in prime locations, we provide an accessible and comfortable shopping experience for our Canadian consumers. With a strong assortment of affordable fine jewellery and brand‐name watches, Peoples Jewellers provides options for every occasion and every customer.

Peoples always offers the latest trends in fine jewellery including styles from top designers like Vera Wang, Emmy London and Monique Lhuillier. Everyday offerings include necklaces, bracelets, earrings, engagement rings and wedding bands, and the latest styles in watches for both men and women. Our expanded online selection includes exclusive designs and stylish looks for anyone and everyone, allowing guests to shop wherever they may be, any time, day or night.
Peoples Jewellers History
Founded in 1919 as a family business, Peoples Jewellers was the first company in Canada to sell jewellery on a time payment plan. From this modest beginning, the company grew to a national business, and by 1957 was the largest credit jewellery in the British Commonwealth. Peoples continues to offer customers a variety of flexible financing plans.
Peoples Jewellers has long been known as "The Diamond Store" for Canadian consumers, focused on providing choices to customers who seek excellent value in fine jewellery. Peoples joined the Signet family in 2014 and has evolved to share the same customer service and responsibly sourcing values. Peoples Jewellers is a proud member of the Canadian Jewellers Association.
Responsible Sourcing
As a Signet company, Peoples Jewellers leads by example. From developing harmonizing industry guidance and standards to ensure jewellery is sourced and made with integrity to taking steps to improve transparency in the process, Signet is committed to doing the right thing when no one is looking.
The Signet Responsible Sourcing Protocol outlines our commitment to the responsible sourcing of our products and respect for human rights throughout our supply chain. The protocol covers tin tungsten, tantalum, platinum, silver, coloured gemstones and diamonds, both natural and lab-created.
We also wholeheartedly embrace a circular economy by offering sustainable services like jewelry care and repair, diamond trade-in programs, and custom design services.
LEARN MORE