Skip to Content
Skip to Navigation
Appointment Booking
Why should you book an appointment? When you book an appointment with a Jewelry Expert, you get a one-on-one experience that can include: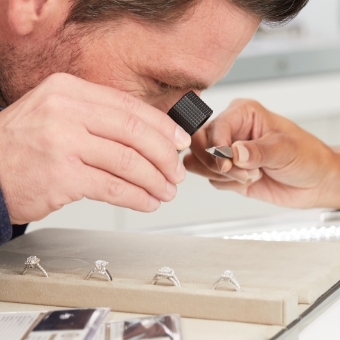 Guided Shopping
Our Jewellery Experts can help you find the perfect engagement ring, offer gift-giving support and advice, co-browse jewellery shopping, provide personal shopping assistance and more.
Expert Service Advice
Does your jewellery need service or repair? Our Jewellery Experts have extensive services knowledge and can assist with warranties, repairs, care, cleaning and more.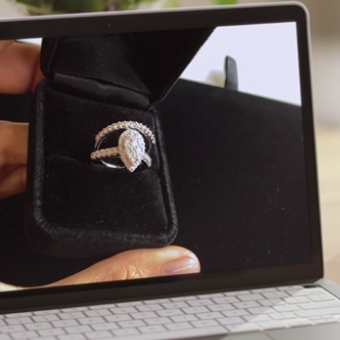 Style Advice
Our Jewellery Experts stay on top of the latest jewellery trends and can offer personal styling tips and inspiration. Looking for our sales and promotions? They're on top of that too!
Ready to Book an Appointment? Let's Get Started!
When you book an appointment, we are truly at your service. You can visit us in-store, video call, chat, text or even phone us from wherever you are. It's easy, convenient and free.
1. Select Virtual or In-store appointment
2. Select a date and time that works best for you.
3. Let us know the reason for your appointment
4. Submit – your appointment is booked!

We'll send you an email confirmation where you'll have the option to reschedule or cancel if needed.
Benefits of Booking an Appointment
You never need an appointment to virtually connect or visit a Peoples store, however there are many advantages to scheduling an appointment with a Jewellery Expert in advance.

It helps to make the most of your time.

You get a personal one-on-one shopping experience.

You are assigned the expert that best suits your needs.
Customize Your Experience
When you book an appointment, we ask questions that give our Jewellery Experts insight into what you are looking for. This way, we can assign the right Jewellery Expert for your needs.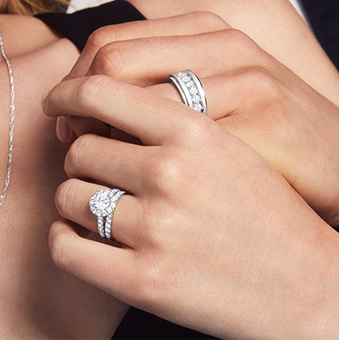 Engagement and Wedding
Whether you are searching for engagement rings, bridal sets, wedding or anniversary jewellery, our Jewellery Experts will help you make life's biggest moments unforgettable.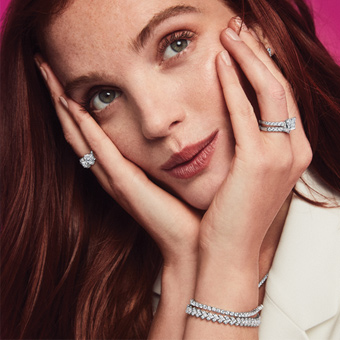 Fashion and Trends
The latest looks in gold, silver, diamonds and gemstones can be found at Peoples. Get styling tips and trends from your Jewellery Expert that will keep you shining every day, all day long.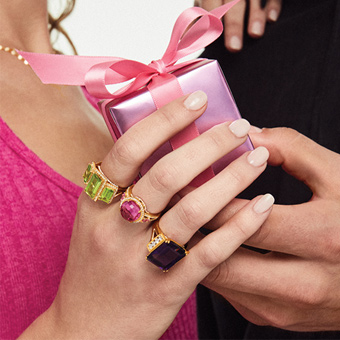 Gifting
The perfect gift can mean so much - love, appreciation, celebration - and more! Let a Jewellery Expert help you find a gift that's just right for the one you love.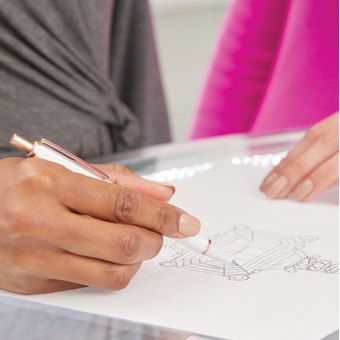 Custom Design
Did you know Peoples will help you design a completely custom style? Design custom jewellery with guidance from our Jewellery Experts and we will make it for you in our design studio!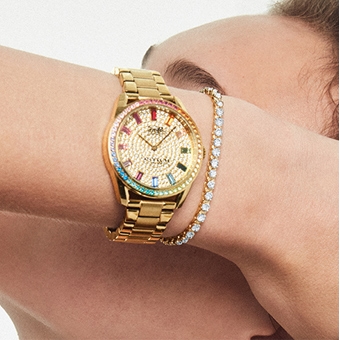 Watches
From classic to trendy, analog to digital, and even smart watches, we will help you find the watch brand and style that best suits your needs. Discover your new favourite timepiece at Peoples!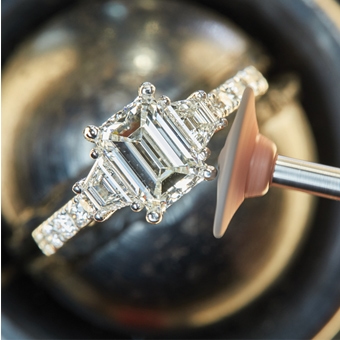 Service and Repair*
"Our team of Jewellery Experts will thoroughly inspect your jewellery and suggest any necessary services that your jewellery may need. You will be provided an estimated price and time to complete the repairs.
*This is an in-store service only.
Prepare for Your Appointment
Get the most out of your in-store or virtual appointment with a little preparation! Arriving with a few ideas top of mind helps your Jewellery Expert provide you with the very best jewellery selections and advice for your needs.