How Much Should I Spend on an Engagement Ring?
How much should you spend on an engagement ring? The two- or three-month's salary rule is outdated. Here's how to figure out an engagement ring budget that's right for you.
---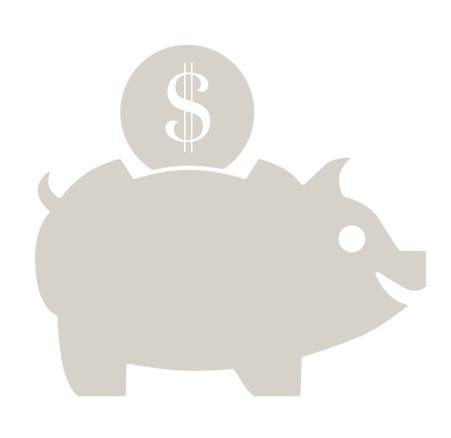 You're ready to take your relationship to the next level and purchase an engagement ring.
But how much should you spend? According to The 2018 Cost of Love study from RateSupermarket, the average cost of an engagement ring in Canada is $4,950, however many couple spend more and many spend less. Deciding on a budget prior to purchase will help you find the perfect engagement ring for the one you love – at a price that's right for you.
Living Together? Discuss a Budget with Your Fiancée-To-Be
You may already be living together and have combined your finances. In this instance, it's probably best to discuss how much you feel you can budget toward an engagement ring together. Be practical about it – remember that rent or mortgage, utilities and bills come first. After those expenses have been taken care of, decide on an amount you can easily either a) set aside each month toward the purchase of a ring, or b) an amount you can pay each month to finance your engagement ring. Take this time to feel each other out. An engagement ring can be a significant purchase. Yes, it's important that you get an engagement ring she likes, but engagement ring affordability is important as well – and you both need to be comfortable spending that amount of money.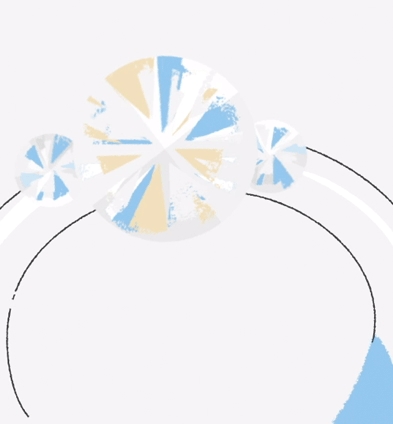 The New Engagement Ring Spending Rule – There Are NO RULES!
You many have read or heard or been told that spending three month's salary on an engagement ring is standard. There's no doubt that three month's salary would buy a gorgeous ring – and that's fine if that's how much you feel a ring should be. However, it seems a bit reckless (financially speaking) to spend that much if you really can't afford it.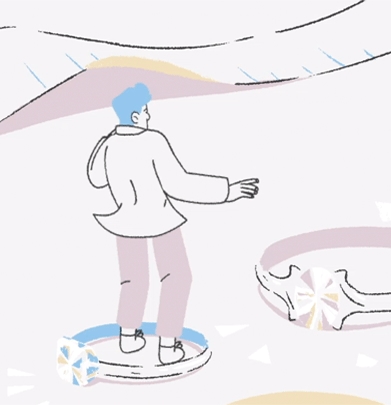 So how much should I spend?
When it comes right down to buying an engagement ring, the answer is this: Spend what you think you can afford. There are many ways to maximize your engagement ring dollar. Once you've established your budget, speak to your jewellery consultant. At Peoples, our knowledgeable jewellery consultants are trained to not only find the perfect ring for the one you love, but to find it within the budget parameters you've established. Stop by your local Peoples retail store and talk with a jewellery consultant today. They will show you different engagement ring options, and discuss financing options, to help you find the ring of her dreams.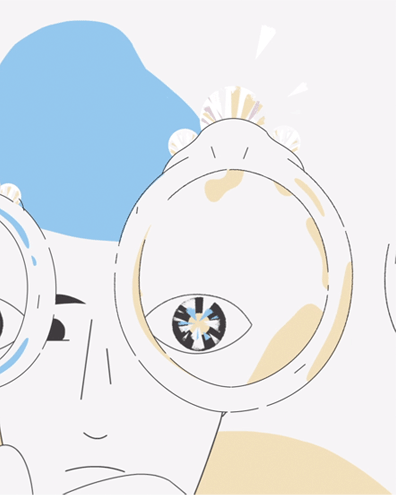 Living Solo? Work Within Your Monthly Budget.
If you are not currently living together and are using only one income to purchase the ring, consider your monthly budget. After deducting rent or mortgage, utilities and bills from your income, what's left over? This is the first step to discovering what you can budget for an engagement ring. Set part of what's left over aside for six to twelve months or until you feel you have a good amount saved. Alternatively, you can investigate financing the engagement ring on your credit card or store credit card. Make sure you can comfortably make the payments, especially if you don't want to depend on another person to help.
Should You Finance an Engagement Ring?
This is a question you must ask yourself before heading in to a jewelry store: Do you want to pay cash and perhaps get a little less than you wanted, or do you finance an engagement ring and make a monthly payment? If you have examined your budget and feel you can safely make a payment every month for a certain amount of time, you may want to finance your engagement ring. Many jewellery stores offer different types of financing including:
90 days same as cash
Layaway
Store financing
Credit card financing
Often, store credit cards can finance your engagement ring purchase interest-free for a limited amount of time. Speak to your jewellery consultant to find out what financing options may be available to you.